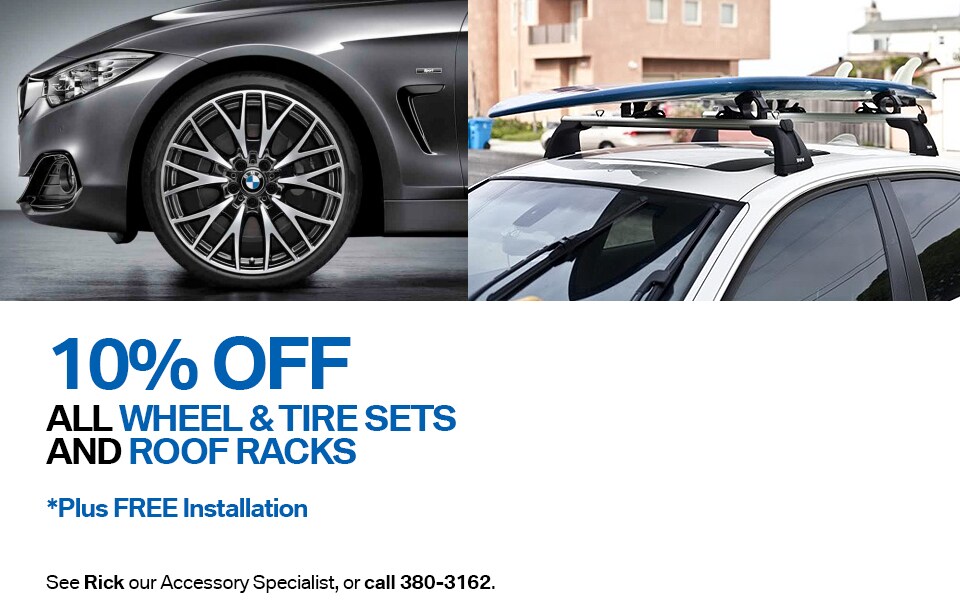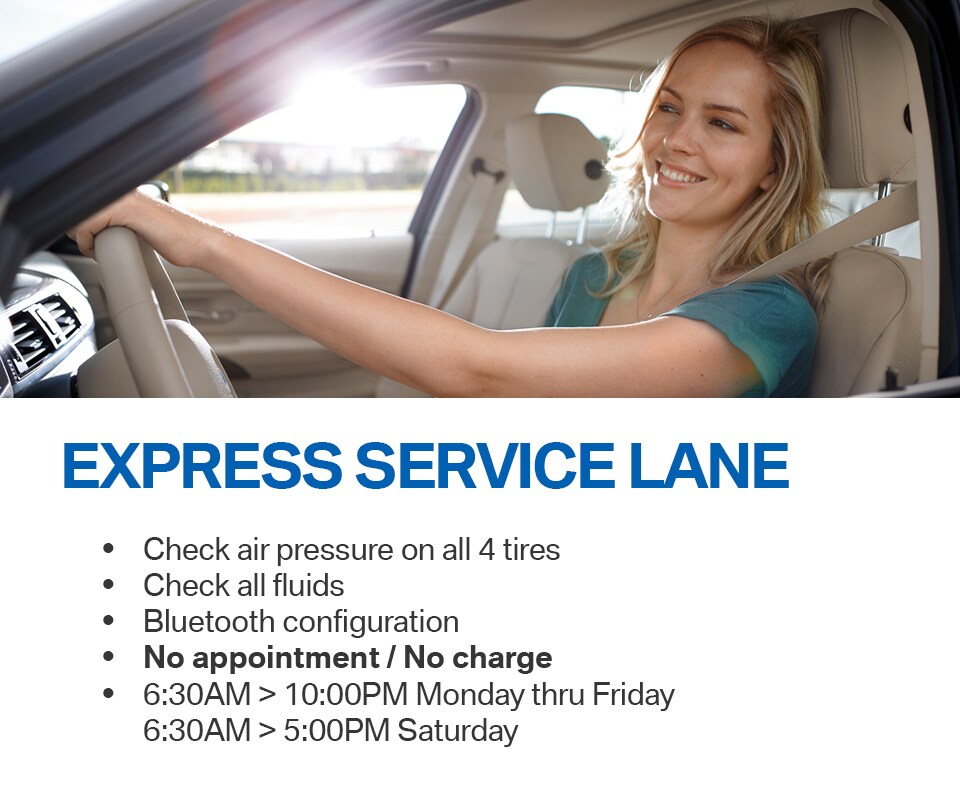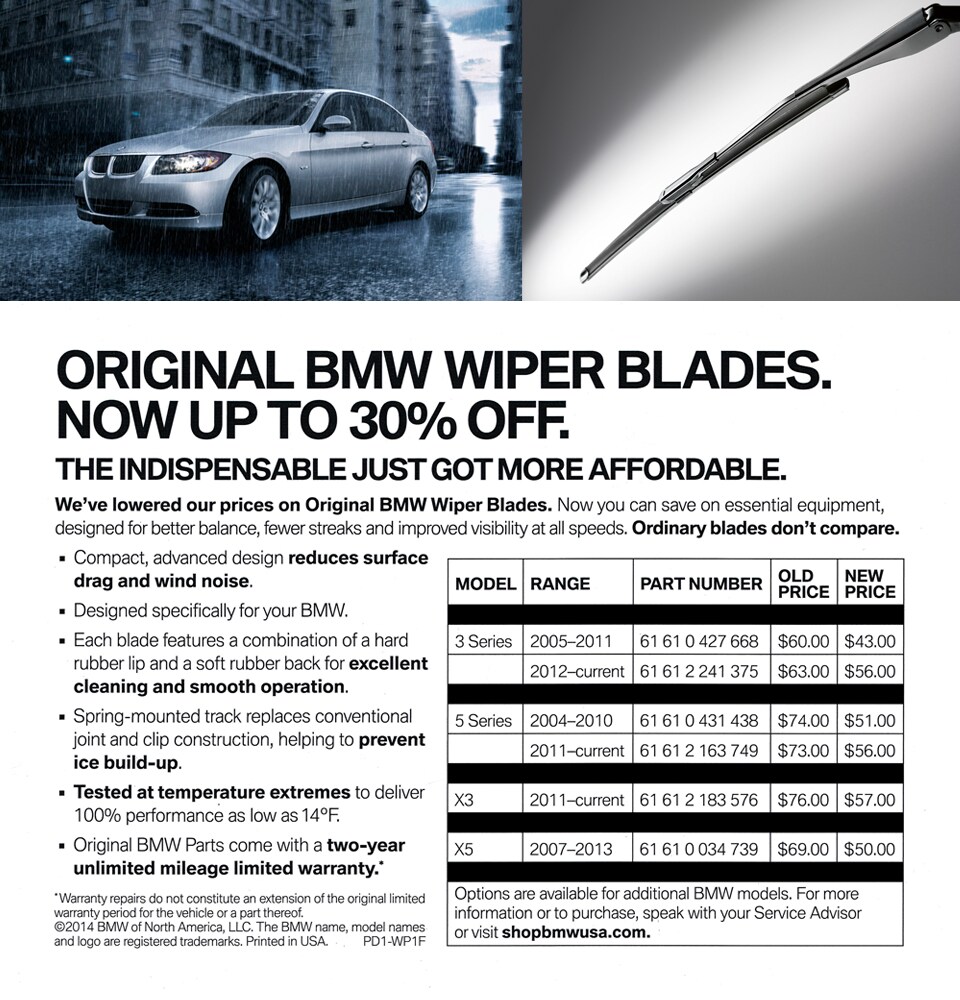 Fuel Injection Service Specials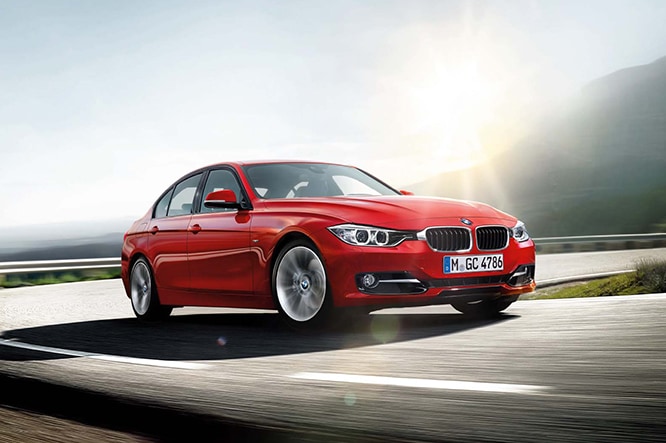 Fuel Injection Service 
- This service s
hould be done once a year, or every 10k miles. Uses a high-pressure solvent to dissolve deposits that build up on the injector nozzle. The deposits cause the injector to drip rather then spray. A clean injector
will spray a fine mist of fuel which improves performance and fuel economy. Should be done with most emission repairs. Dealer recommended service. Refer to
TopTierGas.com
for more information. Fuel Injection Service specials, starting at $199.95
Oil Change Special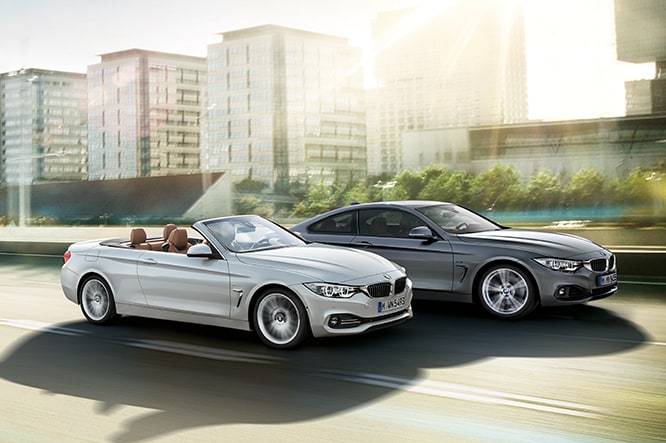 Oil Change Special 
- Starting at $99.95 - Huge Savings! 
Parts and fluids included in this package:
Tailored perfectly to each BMW engine, original BMW oil filters are made with synthetic fibers for even greater robustness. They are capable of meeting the demands of synthetic oils and high oil temperatures, with a large filtration area (up to 3,800 sq. cm) that removes great amounts of impurities such as engine sludge and deposits. Even the finest particles - 0.005 millimeters and smaller- are filtered out, leaving only the purest oil and thus being more environmentally friendly as they reduce fuel consumption.
Original BMW oil filters are outstanding in their seal quality which prevents impure oil from returning to the oil circuit and in addition protect the engine and extend its service life. Oil service special prices, starting at only $99.95*.
*Oil Services starting at $99.95. Excludes M Models. Prices include oil, parts and labor. Ask for more details for 8 cylinder and 12 cylinder engines.
Smooth Ride Value Package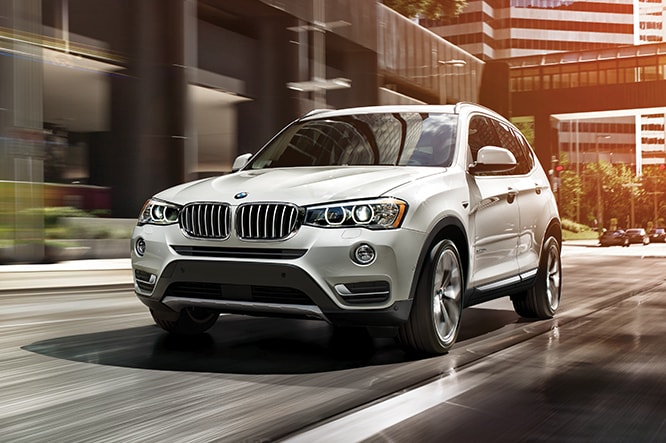 Smooth Ride Value Package 
- 
Service Includes 4-wheel alignments, rotate and balance, & dealer & tire maker recommended service every 6 months or 6,000 miles. 
Regular price $479. S
pecial price $349.
Specials Navigation
Hours
Monday

7:00am - 5:30pm

Tuesday

7:00am - 5:30pm

Wednesday

7:00am - 5:30pm

Thursday

7:00am - 5:30pm

Friday

7:00am - 5:30pm

Saturday

7:00am - 5:00pm

Sunday

Closed