NEW ANNOUNCEMENT- 
Shuttle service again available in the greater downtown area.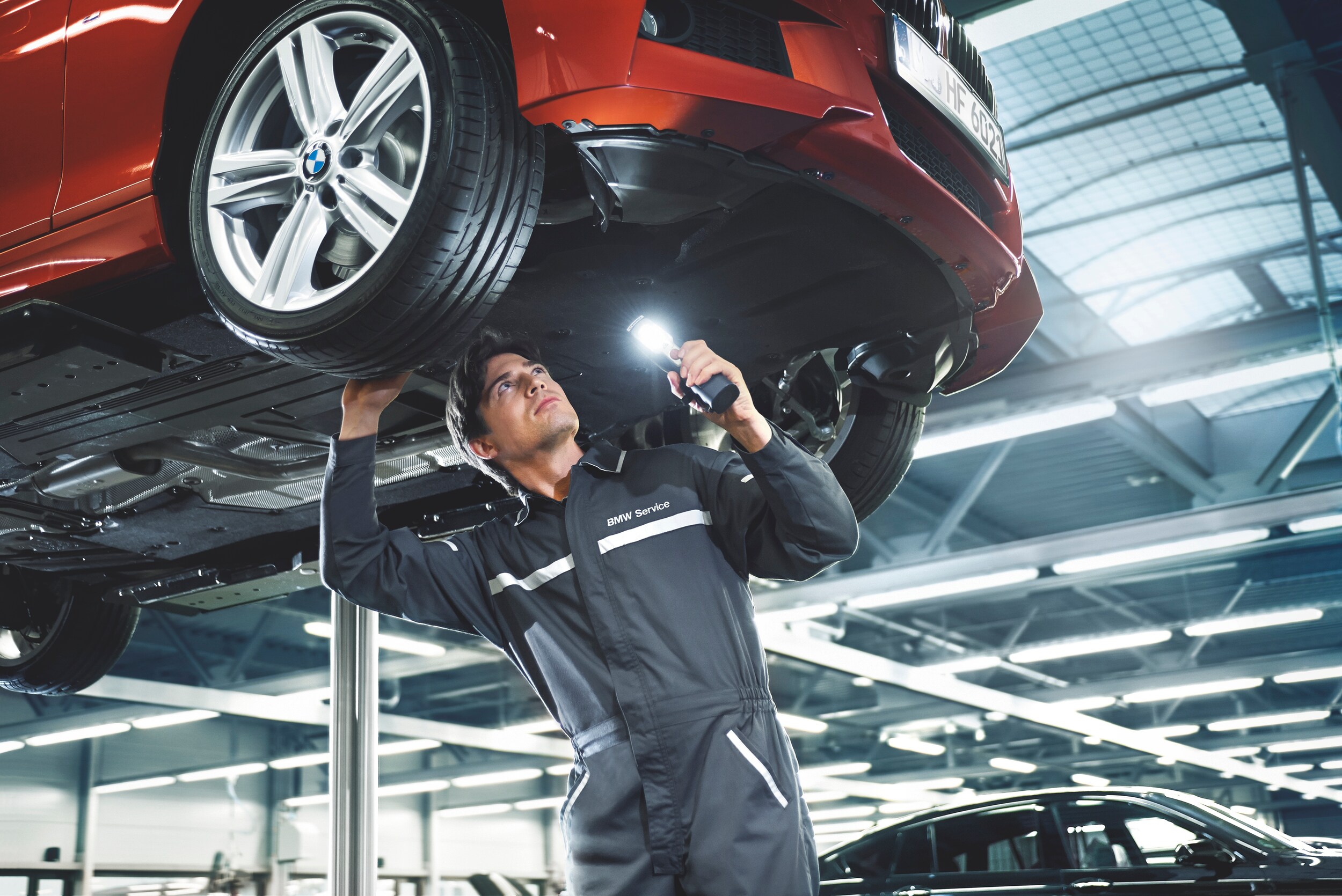 BMW OF HONOLULU INTRODUCES TOTALLY TRANSPARENT SERVICE. THE NEXT LEVEL OF CONVENIENCE. 
UNPRECEDENTED EASE AND CONVENIENCE.
Get ready for a re-imagined service experience. Now, you'll have access to flexible scheduling, a loaner car, and your personal BMW Trained Technician who will keep you updated every step of the way. From beginning to end, the BMW service experience is now more convenient and transparent than ever. It's the same BMW-quality service you expect with the personalized attention you deserve.
When you choose to service with BMW of Honolulu, you can look forward to:
Vehicle pick-up and Vehicle drop-off
A personalized video from your BMW Trained Technician highlighting the condition of your vehicle.
Personalized texts and emails throughout your service experience.
The ability to review and pay your invoice prior to pickup.
The next time your BMW is due for service, enjoy the benefits of convenience, transparency and responsiveness, from virtually anywhere
Disclaimer: All work is carried out by BMW Trained Technicians using Original BMW Parts, which come with a two-year unlimited mileage limited warranty. Warranty repairs do not constitute an extension of the original limited warranty period for the vehicle or a part thereof.

UNPRECEDENTED STARTING AT ONLY $109.00
Oil Change Special - Starting at $109.00. Parts and fluids included in this package: Tailored perfectly to each BMW engine, original BMW oil filters are made with synthetic fibers for even greater robustness. They are capable of meeting the demands of synthetic oils and high oil temperatures, with a large filtration area (up to 3,800 sq. cm) that removes great amounts of impurities such as engine sludge and deposits. Even the finest particles - 0.005 millimeters and smaller- are filtered out, leaving only the purest oil and thus being more environmentally friendly as they reduce fuel consumption.
Original BMW oil filters are outstanding in their seal quality which prevent impure oil from returning to the oil circuit and, in addition, protect the engine and extend its service life. Oil service special prices, starting at only 109.00* 
Click here to schedule your appointment:
*Oil Services starting at $109.00. Excludes M Models. Prices include oil, parts and labor. Ask for more details for 8 cylinder and 12 cylinder engines.
SMOOTH RIDE VALUE PACKAGE 
REGULAR $479. SPECIAL PRICE ONLY $299

One of our most popular packages at BMW of Honolulu is our Smooth Ride Value Package
• 4-wheel alignment
• Rotate and balance
• Dealer and tire maker recommended service every 6 months or 6,000 miles
• Significant savings! Regular $479. Special price, only $299!
Click here to schedule your appointment:
Hours
Monday

6:30am - 6:00pm

Tuesday

6:30am - 6:00pm

Wednesday

6:30am - 6:00pm

Thursday

6:30am - 6:00pm

Friday

6:30am - 6:00pm

Saturday

6:30am - 5:00pm

Sunday

Closed